Puppi
Regular price
Sale price
£9.95
Unit price
per
Sale
Sold out
Beth says...

"Depending on conditions, these might dry in in 1 day as there's only 2 layers of bamboo velour. Regardless, these are super-duper nappies! Try them!"

Our founder Beth Farrow has something to say about all the awesome things at B-eco-me...
Watch this space if there's no words, they'll be coming soon.
Or send us a WhatsApp
Care Instructions

Machine wash 40-60 degrees and Line dry only, and no heated airer
£10 OFF when you buy 5 fitted nappies, Mix & Match
-
New fitteds in Newborn size are smaller than the previous design, and therefore they will fit even to the smallest newborns. For babies who weigh over 4.5 kg we recommend Mini One Size (4.5-9 kg) fitted nappies.

When you are preparing your cloth stash for a newborn baby, fitted and flat nappies are the first and the best choice. They protect wool covers or pull-up shorties against milky poo leaks.
The fitted nappy has a pocket, where you can place an insert of your choice- that is how you adjust the absorbency to your baby's needs. Instead of insert you can use folded flat nappy or small hand towel- it's all up to you.

These fitted nappies come without inserts. We bear in mind, that you might already have inserts that you would like to use with your fitteds.

Thanks to two different colors of snaps and  their symmetrical placement, it's easy to fasten it on the same snap from the both sides- you simply use snaps in the same color.

Elastics that we use in our nappies are made of organic cotton and natural rubber and therefore they are biodegradable, just like the fabric used to sew them. We are the only cloth nappy brand in Poland that applied such a solution in their product.

We sew our fitteds from a plush bamboo velour, that is not only very soft and nice in touch, but also very absorbent. From the skin side we used unbleached ecru velour.

PUPPI fitted pocket nappies are made of fabric that in 70% is bamboo velour. The fabric is certified for children under 3 years of age.
This nappy requires a water-proof cover. It will work great together with Puppi newborn wool covers. Wool cover, every so often lanolised, are a very efficient solution to prevent leaks. Fitted nappies are also a great set with Disana wool shorties.

 - antiallergic properties of bamboo velour prevent rashes
 - it says soft even after many washing cycles
 - soft elastics, made of organic cotton and natural rubber (GOTS certified)
 - adjustable absorbency



| | |
| --- | --- |
| Compositions | 70% bamboo 28% organic cotton 2% polyester |
| Size | Newborn (2,5-4,5kg / 5,5-10lbs) |
| Care instructions | Wash in 60'C (140'F), tumble drying may cause stretching of the elastics. |
| Before the first use | Wash at least 2 times for better absorbency. |
| Certificates | see Puppi website |

The Puppi brand takes special care to ensure that its products are environmentally friendly, which is why these diapers are the only ones on the market with 100% biodegradable elastics, for which not even 1% polyester is used. Instead, organic cotton and natural rubber were used. They are resistant to high temperatures and last longer than standard synthetic rubber bands. Puppi have GOTS certifications.
Share
View full details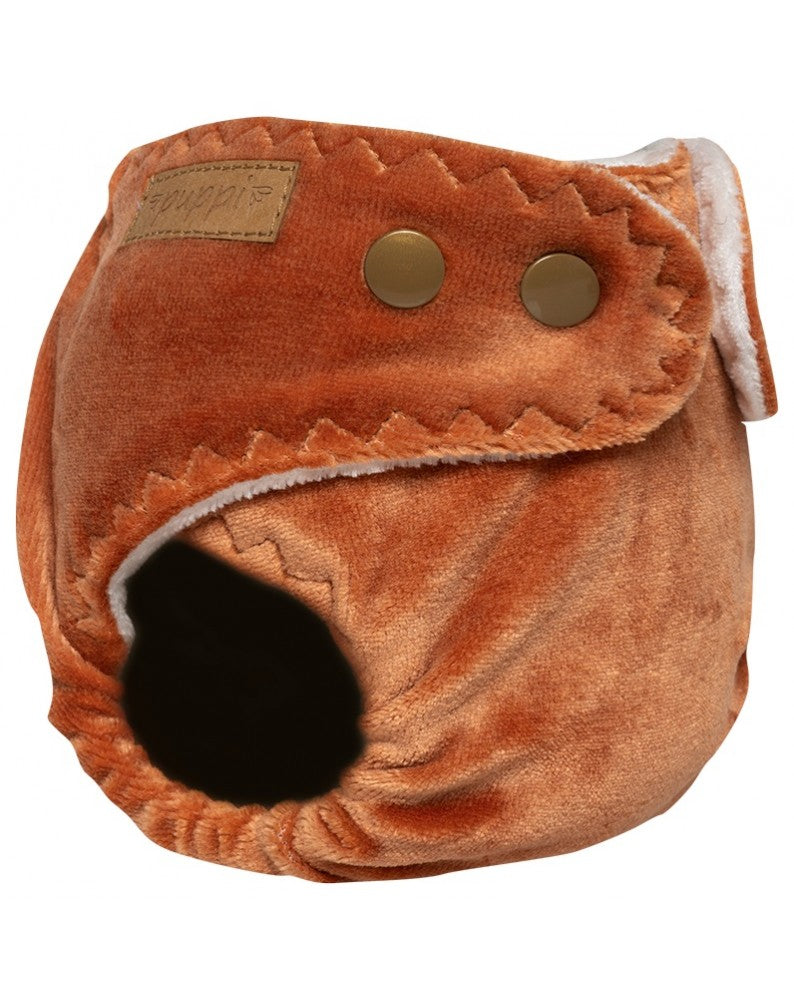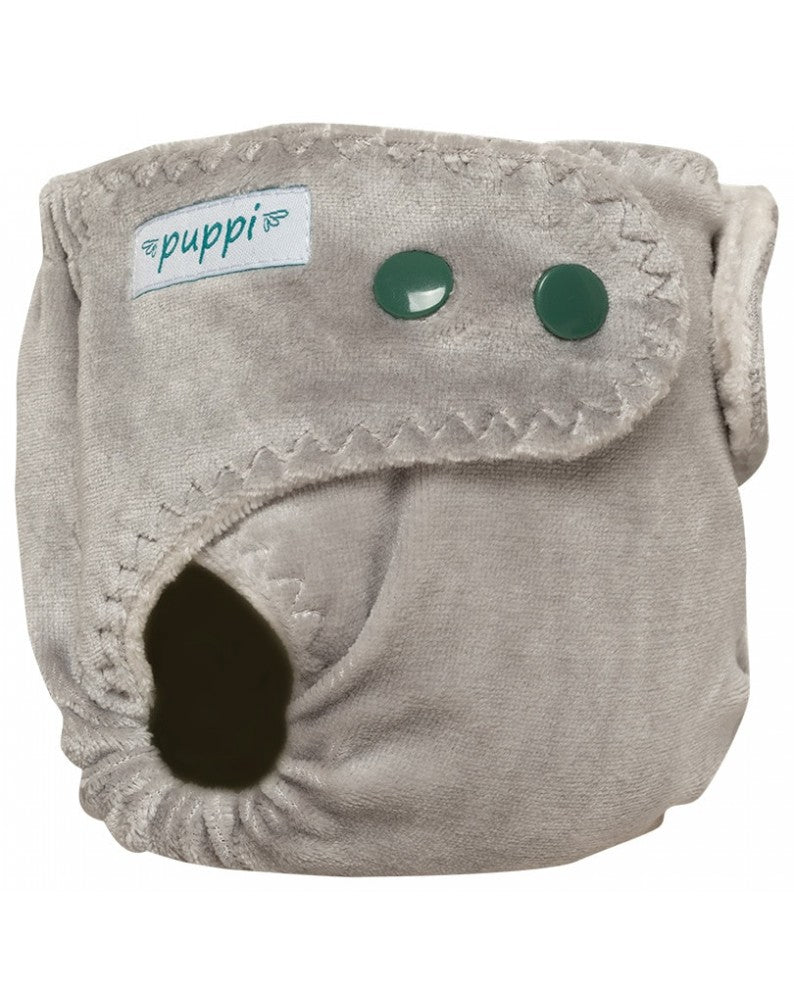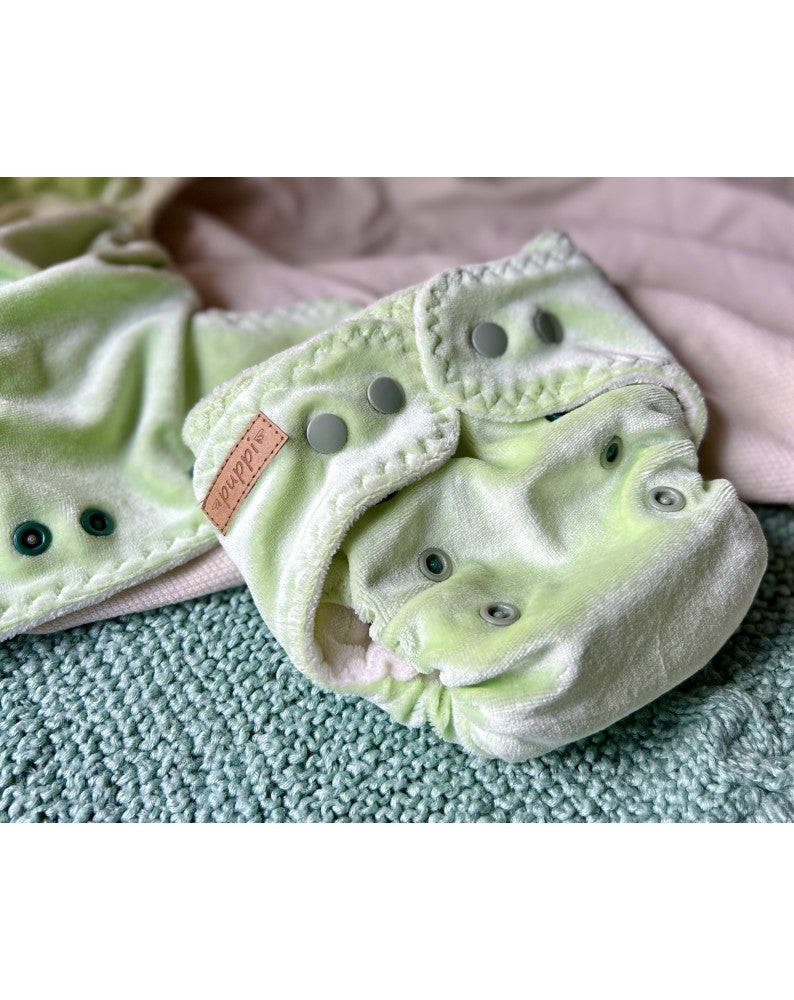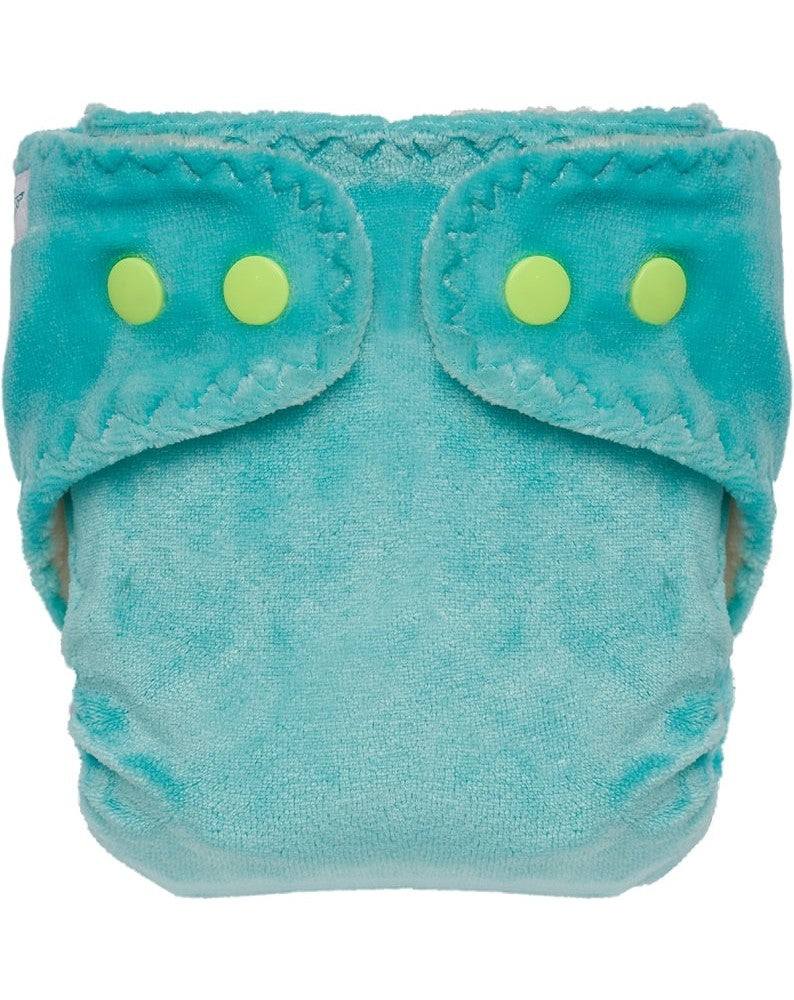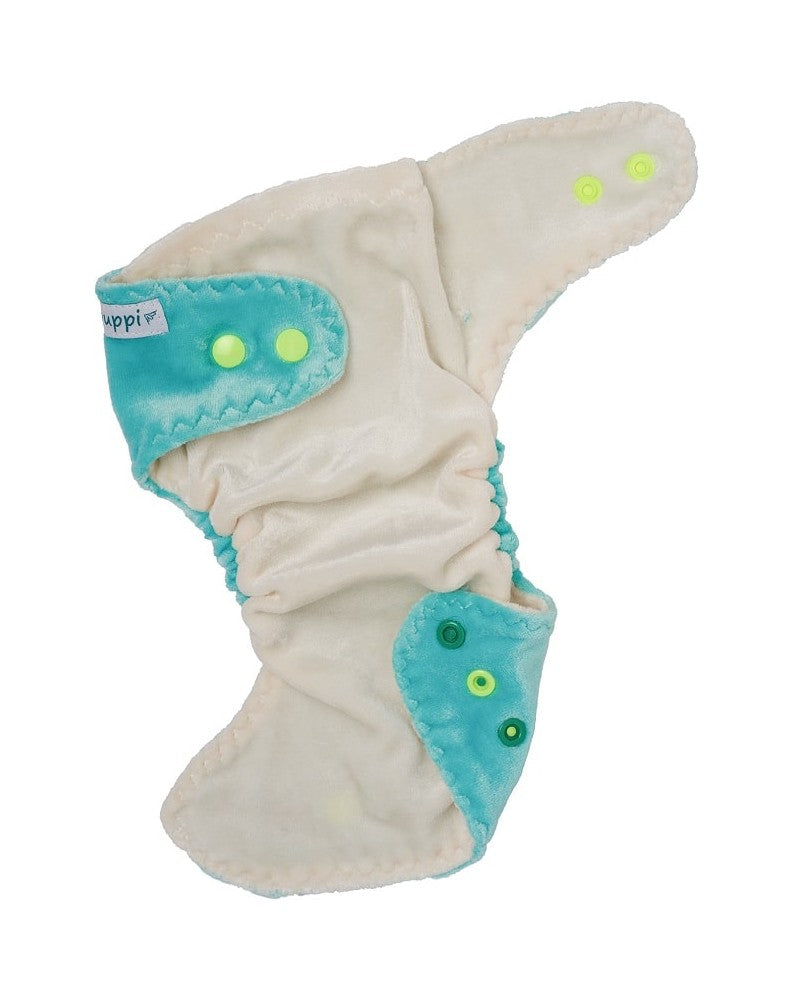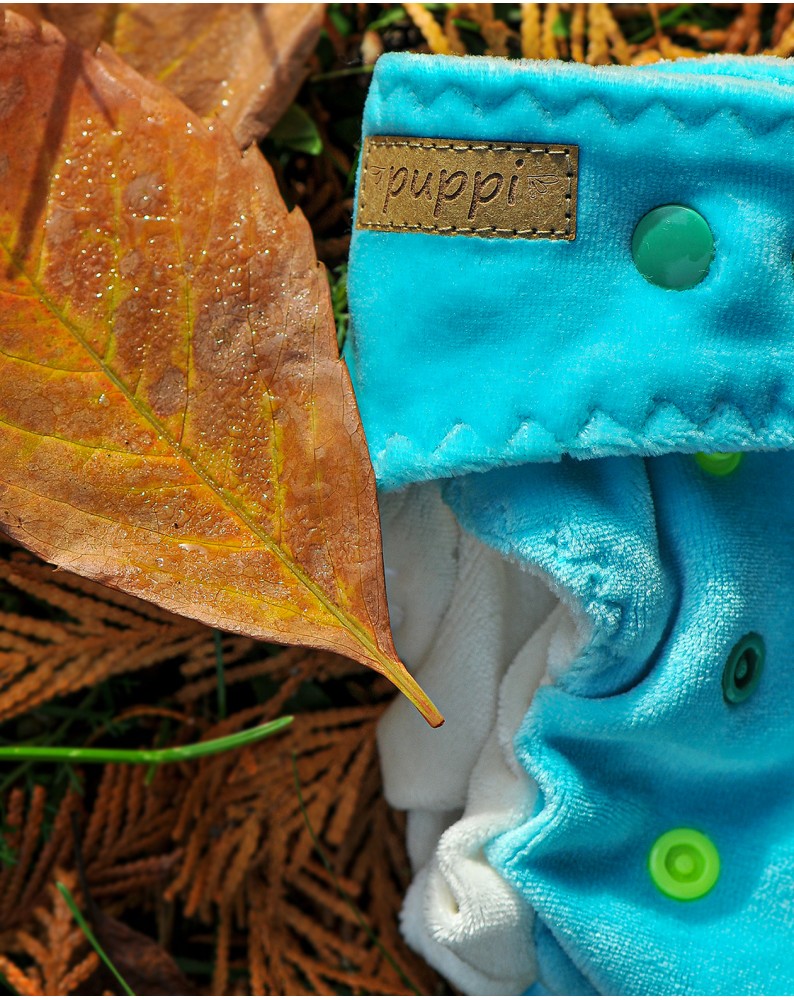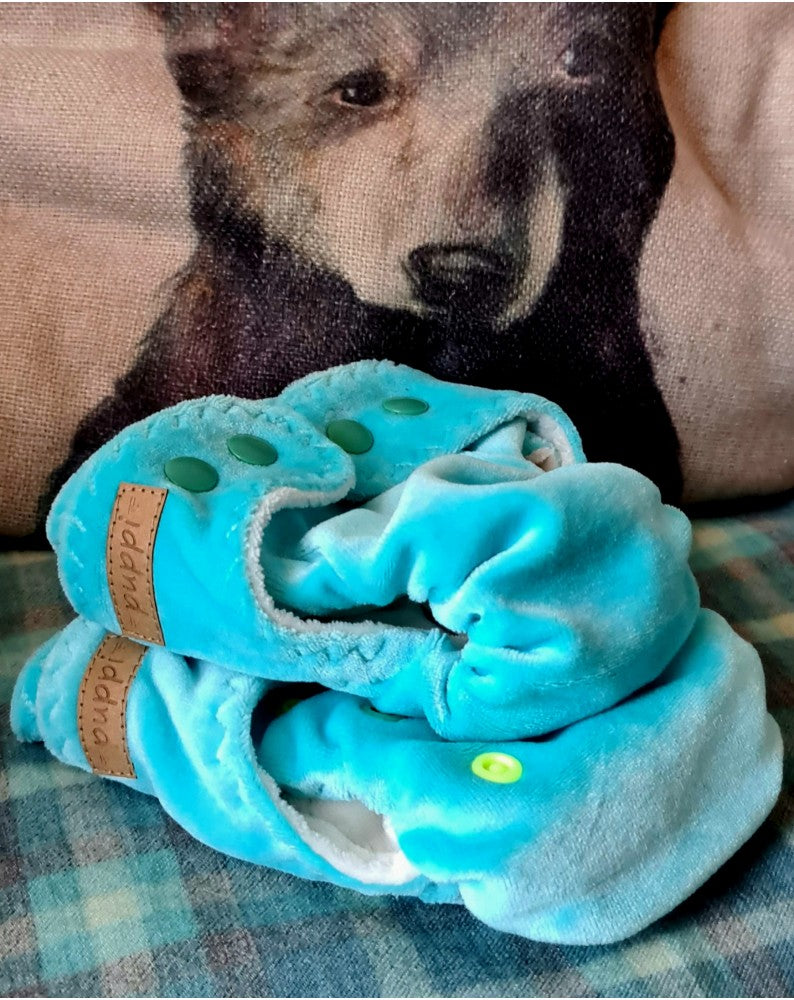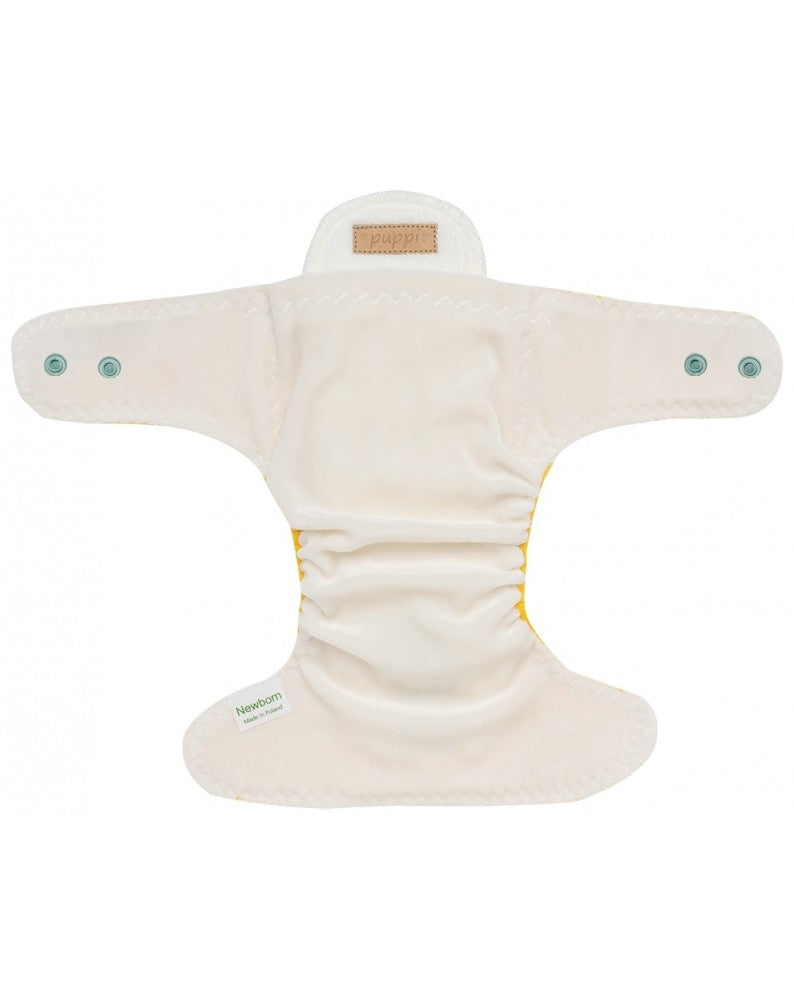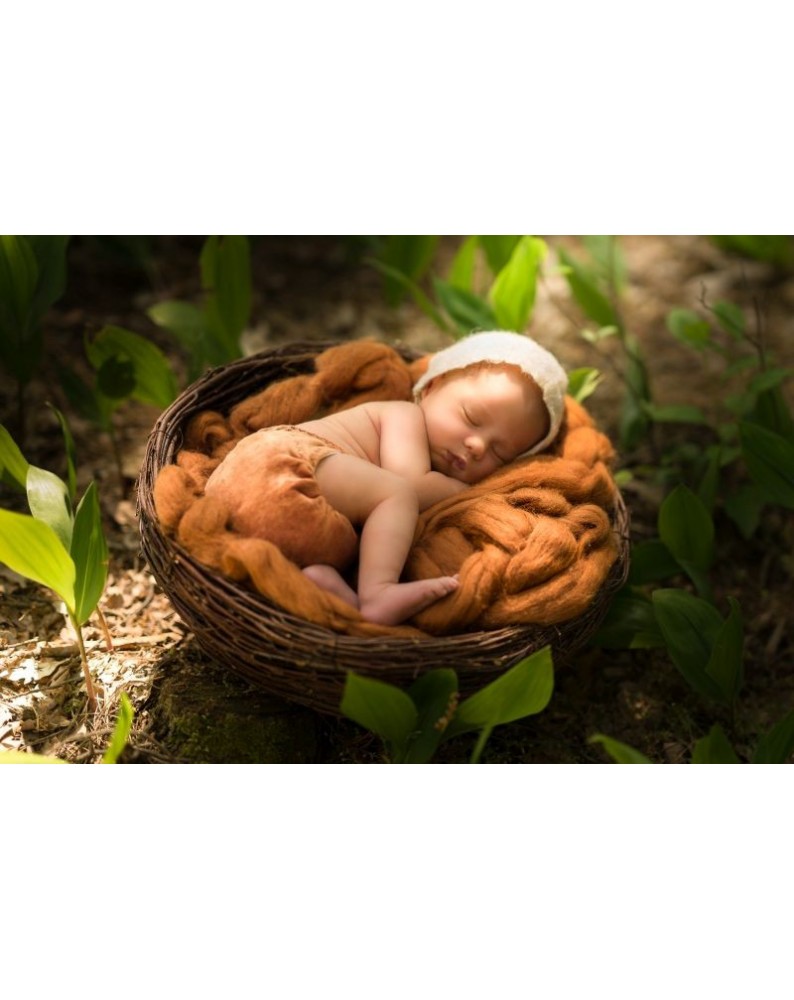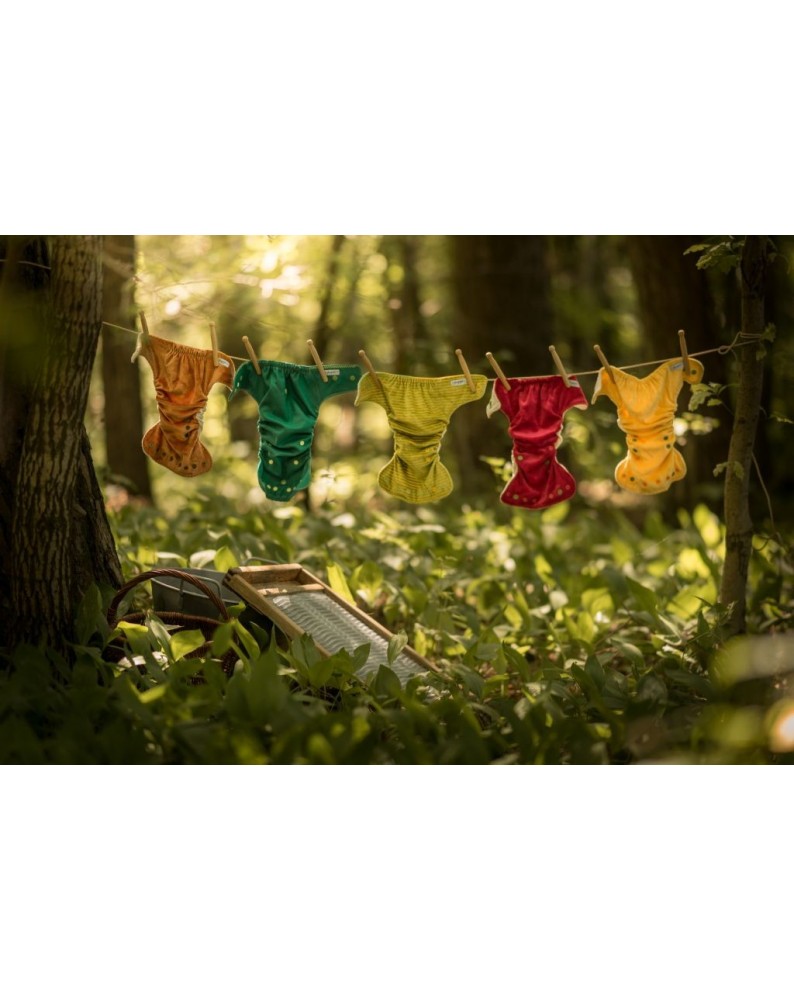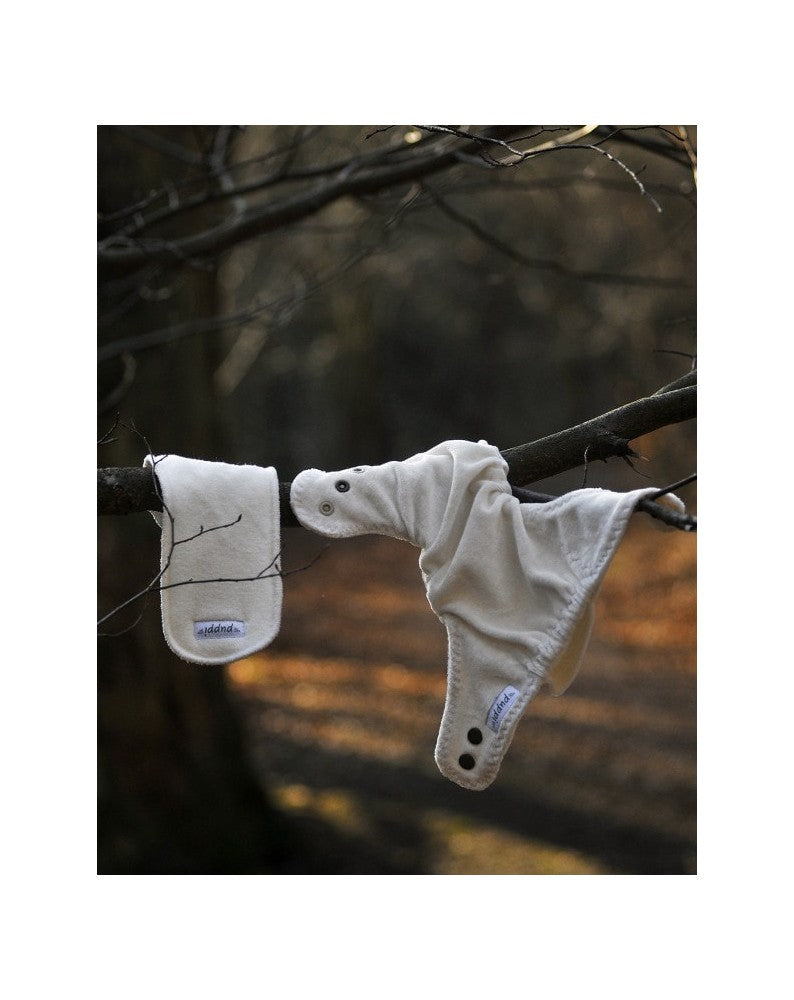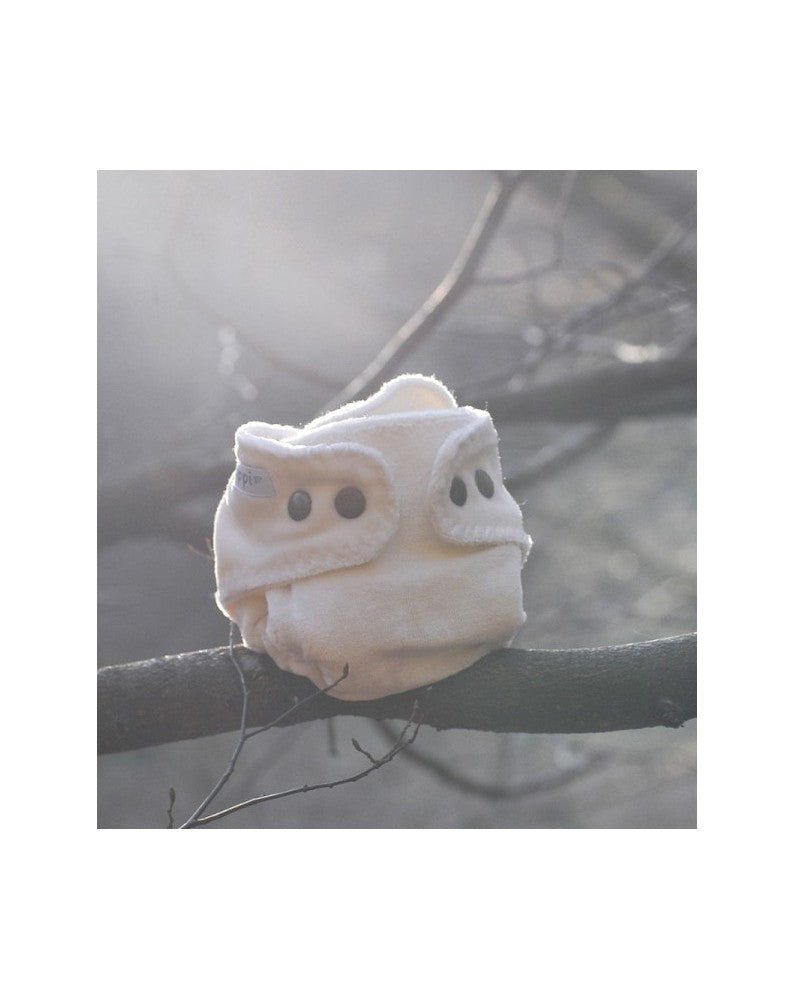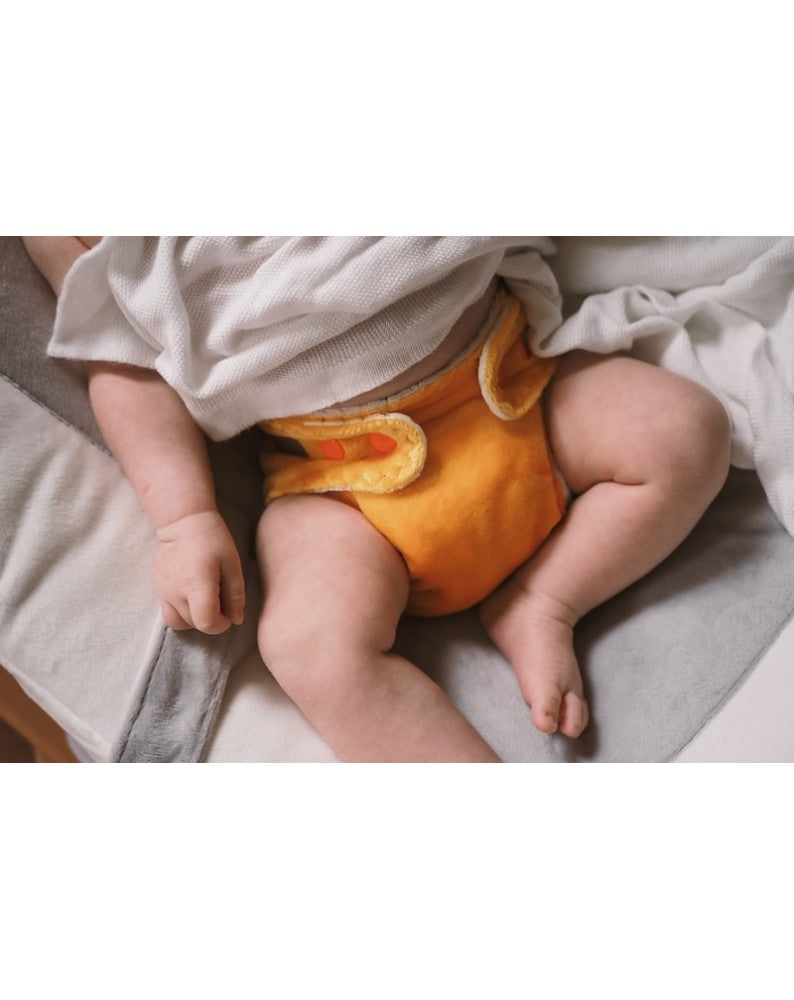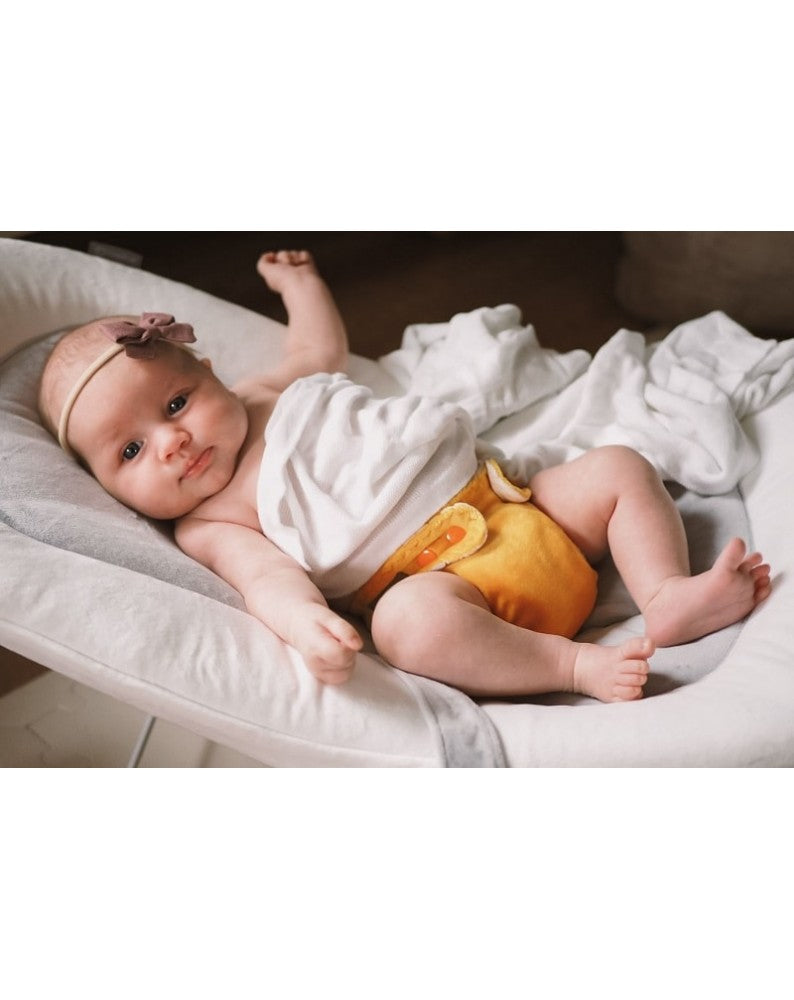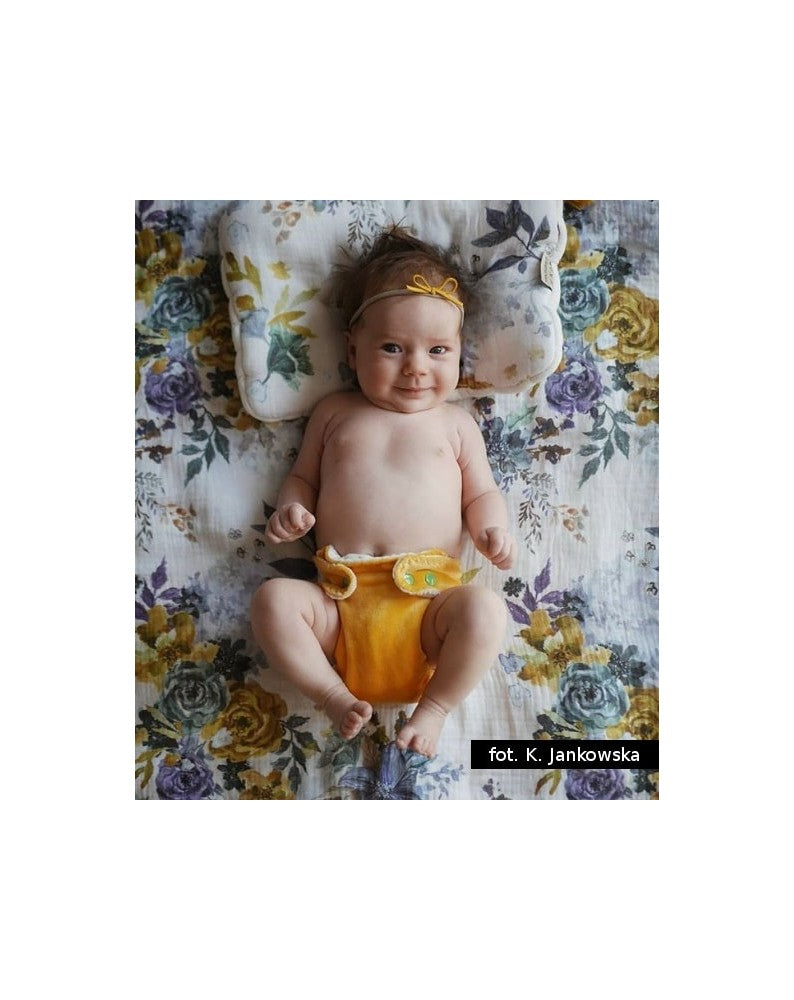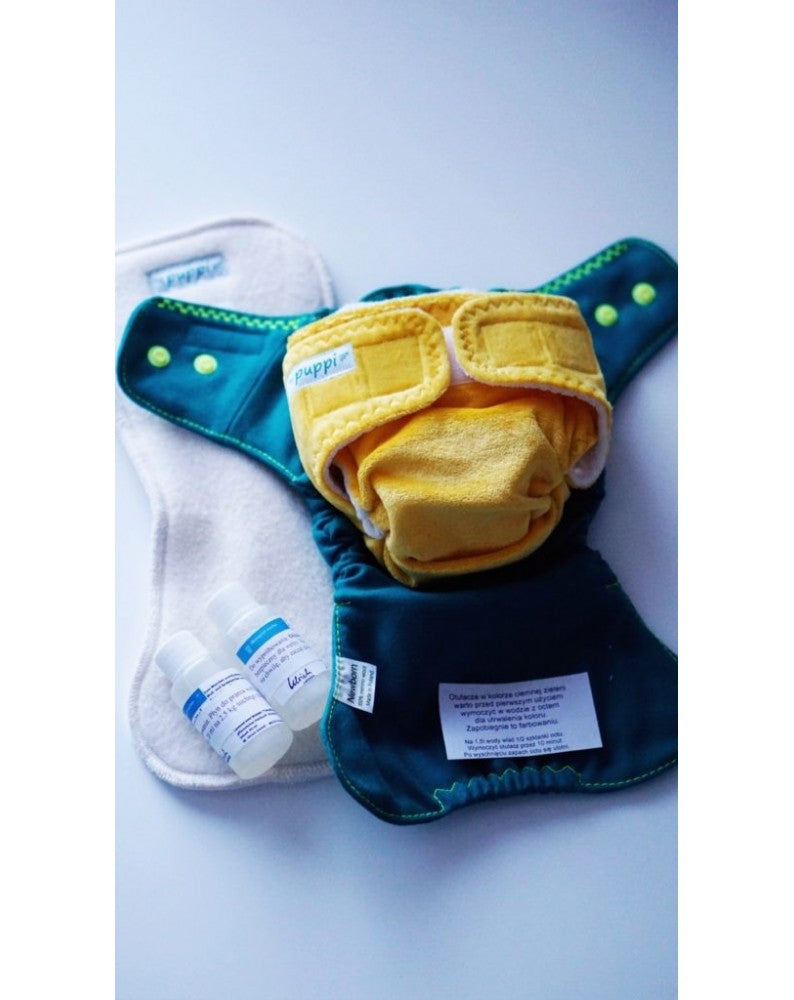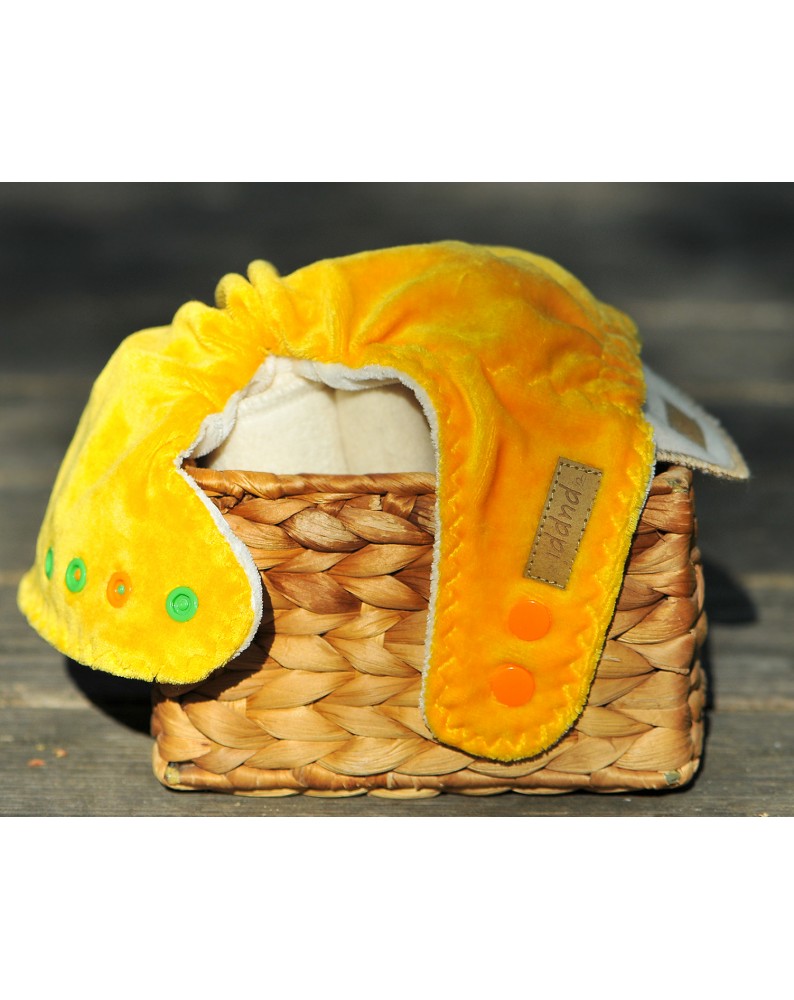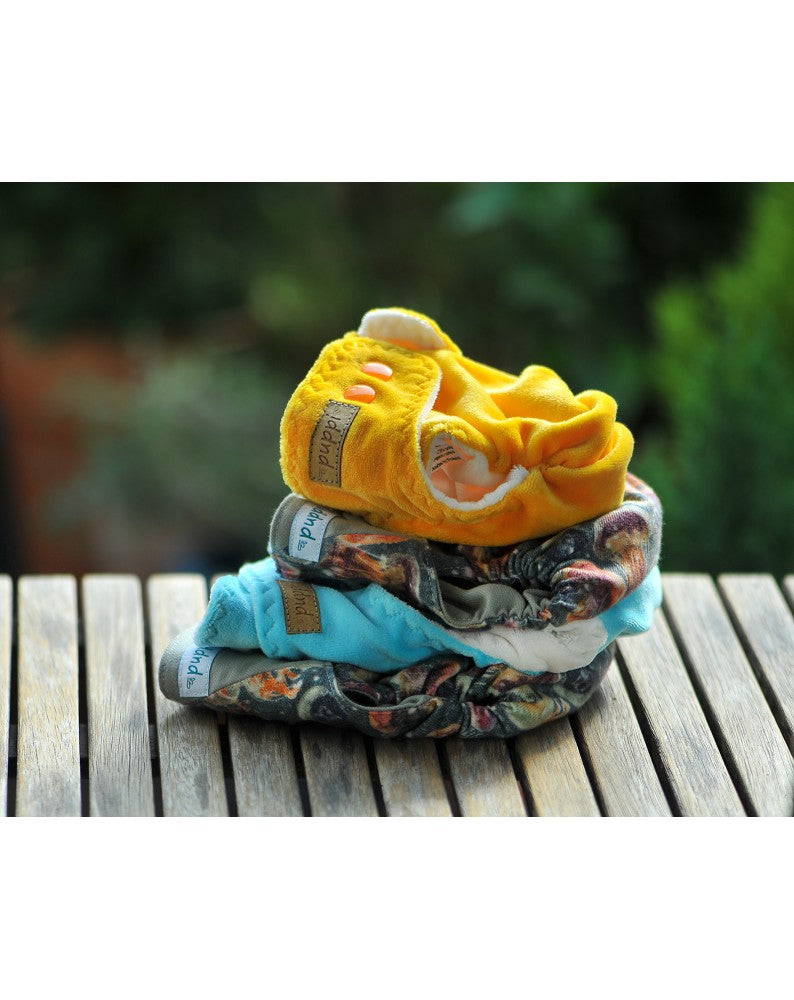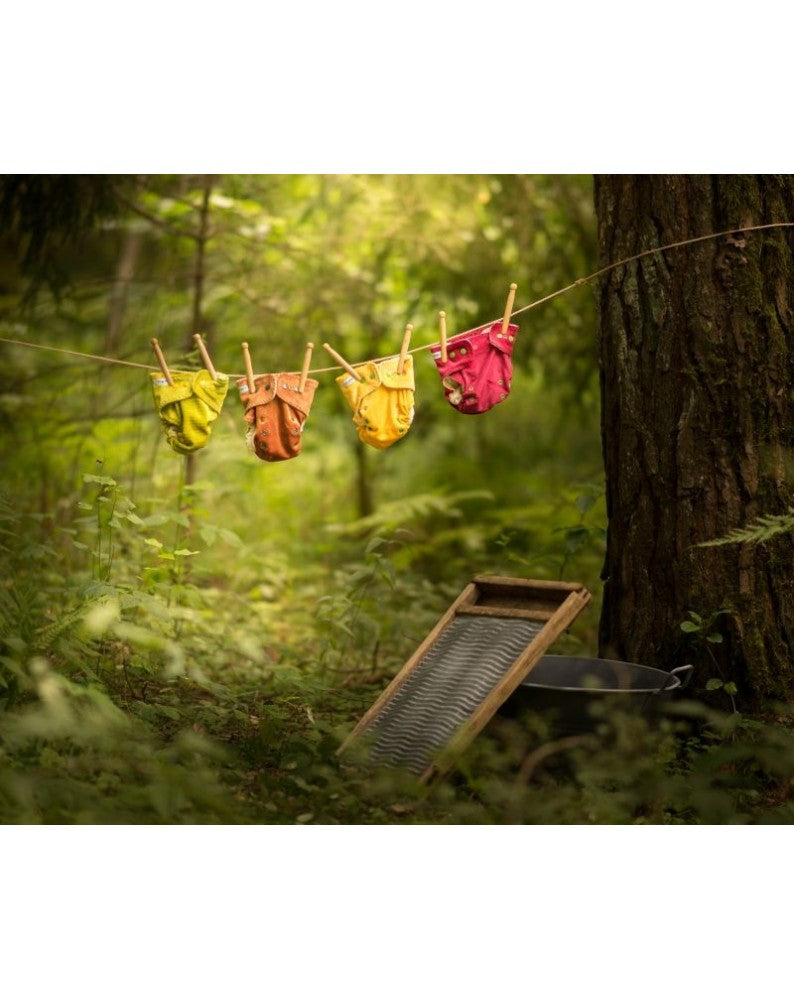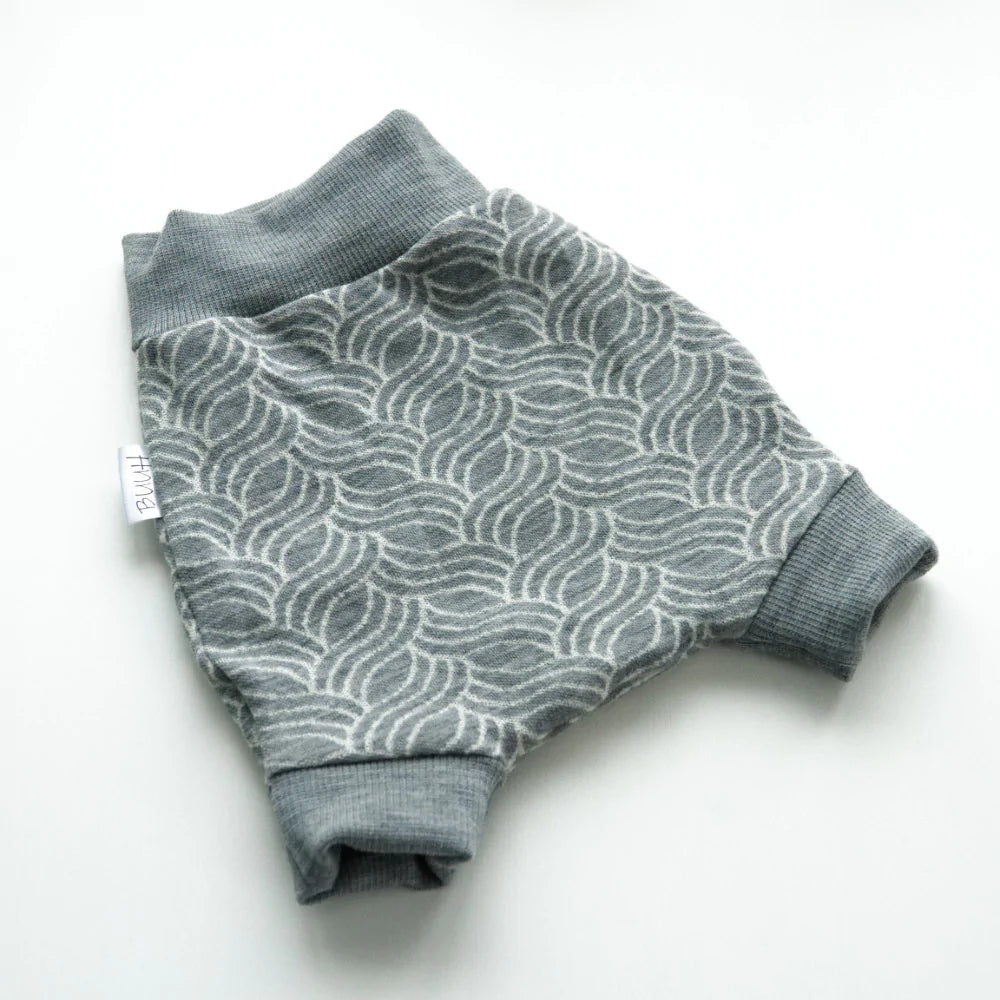 Want LESS laundry?
A wool cover over a flat or fitted nappy could be the answer.
Wool is treated with lanolin (natural sheep wax) which makes it water resistant and anti-microbial.
The best bit is you only need to hand-wash it ONCE A MONTH or if it gets poo on it.
Check out our lanolin for instructions and all the gorgeous, temperature regulating, natural wool nappy covers here.