Cheeky Wipes
Regular price
Sale price
£8.49
Unit price
per
Sale
Sold out
Beth says...

Our founder Beth Farrow has something to say about all the awesome things at B-eco-me...
Watch this space if there's no words, they'll be coming soon.
Or send us a WhatsApp
Firstly....don't suffer from incontinence if you don't need to!
✨ Seeing a pelvic floor physio can really help with incontinence
What makes Cheeky Wipes Incontinence Pads so special?
✨ Feel comfortable: Unique shape means that the pad stays flat, minimising run-off, slightly wider to the rear, reversible for those who are sitting or lying down the majority of the time.
✨ Feel Dry: Brushed cotton top for fast absorption, natural breathable material against the skin, natural cotton core to prevent compression leaks and maximise capacity without bulk at all. Our Slimmest Pad.
✨ Feel Easy : Additional tab to grip means opening the poppers is easy, even if you struggle with your grip. 
✨ Feel Confident : Hidden waterproof layer and non-wick wings for maximum protection against leaks  
What's in my reusable pee proof pad? 
Sizing: 
19cm -  Superlight (2 layer core)
20.5cm - Light (2 layer core)
28cm  - Medium (4 layer core)
33cm - Heavy (6 layer core)
I can't get my head around using reusable protection for my incontinence control? 
Disposable period and incontinence products have a lot of nasty chemicals, dioxins and gels in them to make them more absorbent. The concept may be a bit 'EW' but using cloth pad protection is not only more comfortable, they are SO much more absorbent. The moisture is drawn into the pad leaving you feeling fresher for longer. PLUS, using cloth pads will cost a fraction of what you pay for disposables each month and will reduce the amount sent to sit in landfill each month!
We are sold! 
Share
View full details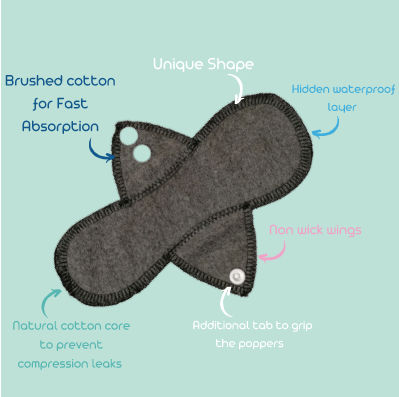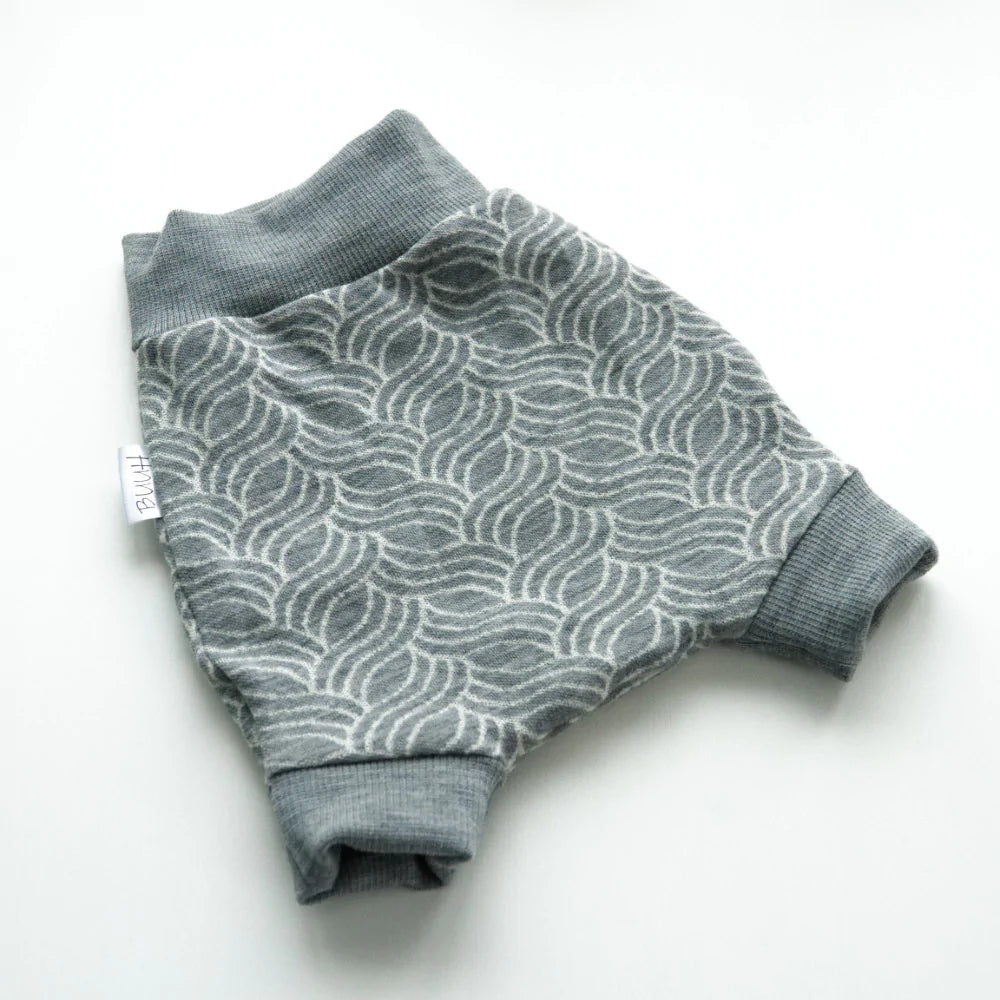 Want LESS laundry?
A wool cover over a flat or fitted nappy could be the answer.
Wool is treated with lanolin (natural sheep wax) which makes it water resistant and anti-microbial.
The best bit is you only need to hand-wash it ONCE A MONTH or if it gets poo on it.
Check out our lanolin for instructions and all the gorgeous, temperature regulating, natural wool nappy covers here.