Specials
Regular price
Sale price
£229.99
Unit price
per
Sale
Sold out
Beth says...

Our founder Beth Farrow has something to say about all the awesome things at B-eco-me...
Watch this space if there's no words, they'll be coming soon.
Or send us a WhatsApp
Bells Bumz Newborn to Potty Z Swap Kit
The price of this kit includes postage direct to your door for both the initial size one nappies and then the swapped birth to potty nappies.
Included in the kit is:
10 Size One Z Wraps
20 Bamboo Trifolds
You keep the bamboo trifolds
The 10 wraps can then be returned within 6 months of purchase and swapped for:
13 OneSize Z Wraps
3 Fitted Hemp Nappies
or
15 Pocket Shells 
This newborn to potty swap kit allows you to to have a true birth to potty kit by simply exchanging your size one newborn nappies for birth to potty size within 6 months of purchase at no additional cost. The benefit of this kit is that you can use the size one nappies for up to 6 months from date of delivery and know you can simply return them to swap them for birth to potty size when your baby has grown. If you decide to keep the size one nappies and not swap them through the scheme, that is completely up to you.
Terms and Conditions (by purchasing this kit you are agreeing to these terms and conditions)
• Prints will be randomly selected from in stock prints.
* Discount codes cannot be used to purchase this kit.
* Please email bellsbumz@gmail.com to confirm the return and swap.
* You are responsible for paying the return postage of the newborn nappies directly to Bells Bumz (address will be provided). 
* Return postage is at your own risk and we recommend that you purchase adequate insurance and that delivery is tracked.
* All 10 size one wraps must be returned in order to be swapped under the scheme.
* All items need to be in clean and useable condition.
* The return form must be included - this is provided with your newborn nappies.
* The items must be posted back to Bells Bumz up to 6 calendar months after date of delivery to be eligible for the scheme. Proof of postage date will be required.
* Once the returned items are received, the OneSize nappies/wraps will be despatched directly to your door at no additional cost.
Share
View full details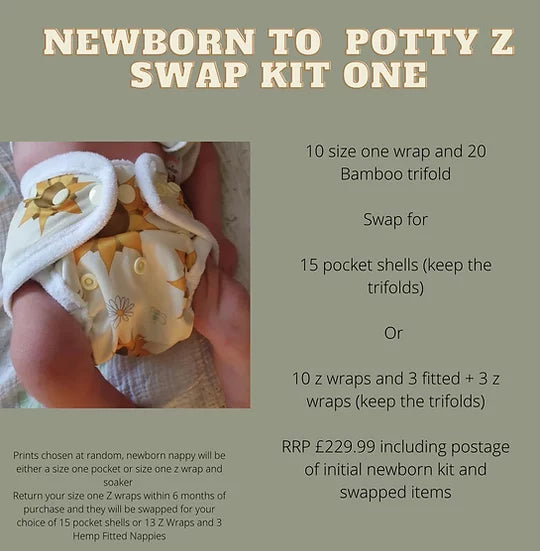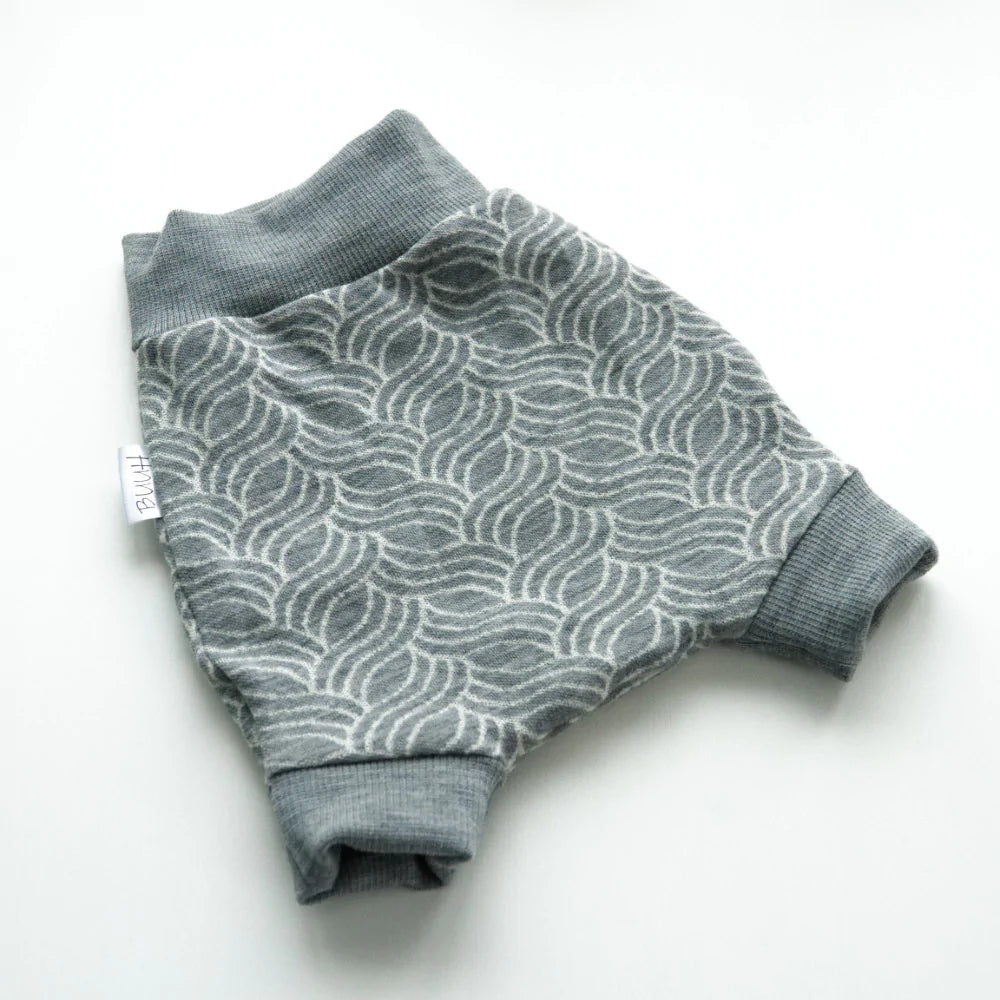 Want LESS laundry?
A wool cover over a flat or fitted nappy could be the answer.
Wool is treated with lanolin (natural sheep wax) which makes it water resistant and anti-microbial.
The best bit is you only need to hand-wash it ONCE A MONTH or if it gets poo on it.
Check out our lanolin for instructions and all the gorgeous, temperature regulating, natural wool nappy covers here.