Bare & Boho
Regular price
Sale price
£12.50
Unit price
per
Sale
Sold out
Beth says...

"The original wipeable shell by Bare & Boho is still the best from Australasia as far as we know. We highly recommend a wipe-clean un-lined shell/wrap to reduce overall costs AND laundry as you can use it 4-5 times before washing if it's not poo-ey!"

Our founder Beth Farrow has something to say about all the awesome things at B-eco-me...
Watch this space if there's no words, they'll be coming soon.
Or send us a WhatsApp
Care Instructions

Machine wash 30-40 degrees and Line dry only, and no heated airer
Reusable Cloth Nappies for the modern and minimalist family. Australian owned and operated in Brisbane, Queensland. Featuring high-end fabrics, organic materials and unique commissioned artworks.

Bare and Boho are a designer cloth nappy system offering ease of use and simplicity, without compromising on efficiency and convenience. 
The collection designed to make nappy changing simple, efficient, cost-effective and environmentally friendly. We offer a functional nappy for all members of the family, day care and guardians, to use.
Bare and Boho are passionate about supporting local Australian Artists and commission and source unique and exclusive artworks for their fabric prints. They have formed positive long-standing collaborative partnerships with various artists nation-wide, of First nations Indigenous background and Non-Indigenous creatives.
Understanding how the nappy components fit together has never been simpler!
This reusable cloth nappy system features an outer water-resistant nappy shell uniquely designed with our wipeable inner lining. Offering you the ability to reuse your shell through numerous changing, which makes using these nappies on-the-go, so efficient!
The separate inner absorbency components -inserts, trifolds and boosters- are available in complimentary sizes and simply snap -in to your shell.
One-Size: Suitable for weight ranges between 4kg - 15kg. (they say 18kg, but we think that's a stretch)
1. Nappy Shell
Outer water-resistant shell features light-weight and soft water-resistant fabric.
Featuring double elasticated gussets which create further panelling offering extra leak-guard around the inner thighs, as well as gusseting at the rear of the nappy to avoid leakage up the back.
Featuring snaps in the groin to size the length and snaps at the waist to size the tummy fit. 
How to Size:
Length Fit: 
4 rows of snaps allowing parents to customise length of their nappy, providing a custom fit around the thighs.  (Snaps situated in the lower section front-panel of nappy shell.)
Tummy Fit: 
Single row (Newborn) and double row (One-size) snaps situated at front-waist of the nappy shell, to fit the tummy. Overlapping closure feature available.  
2. Insert

: (sold separately here)

Designed for day use to absorb soiling. Changing recommended between 2-4 hours.

4 Layers of absorbent fabric with Double-Layered Side gusseting around the thigh contour for maximum anti-leak protection.

Option 1: The "Eco Warrior" Hemp-Organic Cotton Blend

Hemp is the more sustainably and organically grown fibre and creates a more natural and unprocessed fabric. It is also a durable fabric. Being without a synthetic blend, hemp has the tendency to dry stiff, and can be very textured. But once against the body, softens with baby's body warmth. 

Option 2: The "Stay Dry "Bamboo-cotton with quick dry Microfleece top layer.

The Bamboo based Stay-dry Insert is slightly more affordable which can impact on decision making, and although stems from a natural source being the bamboo plant, it does undergo extensive processing to convert to a fibre. Bamboo Inserts are blended with cotton, so there are no other added synthetic blends. Bamboo-Cotton does also make for an absorbent and thirsty fabric. With the added benefit of the top layer being microfleece, this insert will not feel wet for your little one as opposed to our natural fibre Hemp insert alternative. Microfleece wicks away moisture.
Share
View full details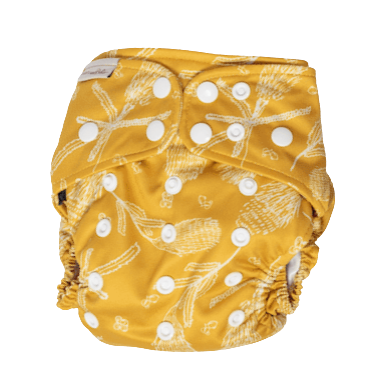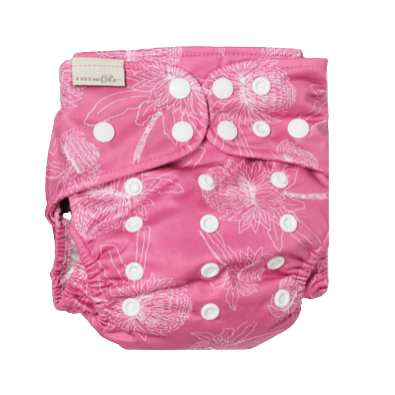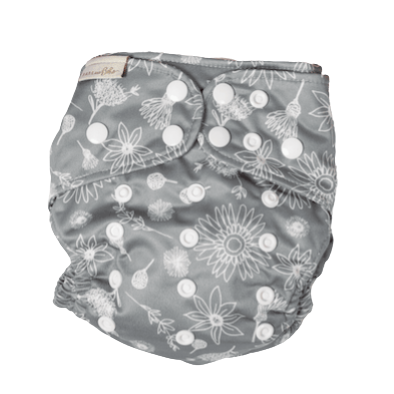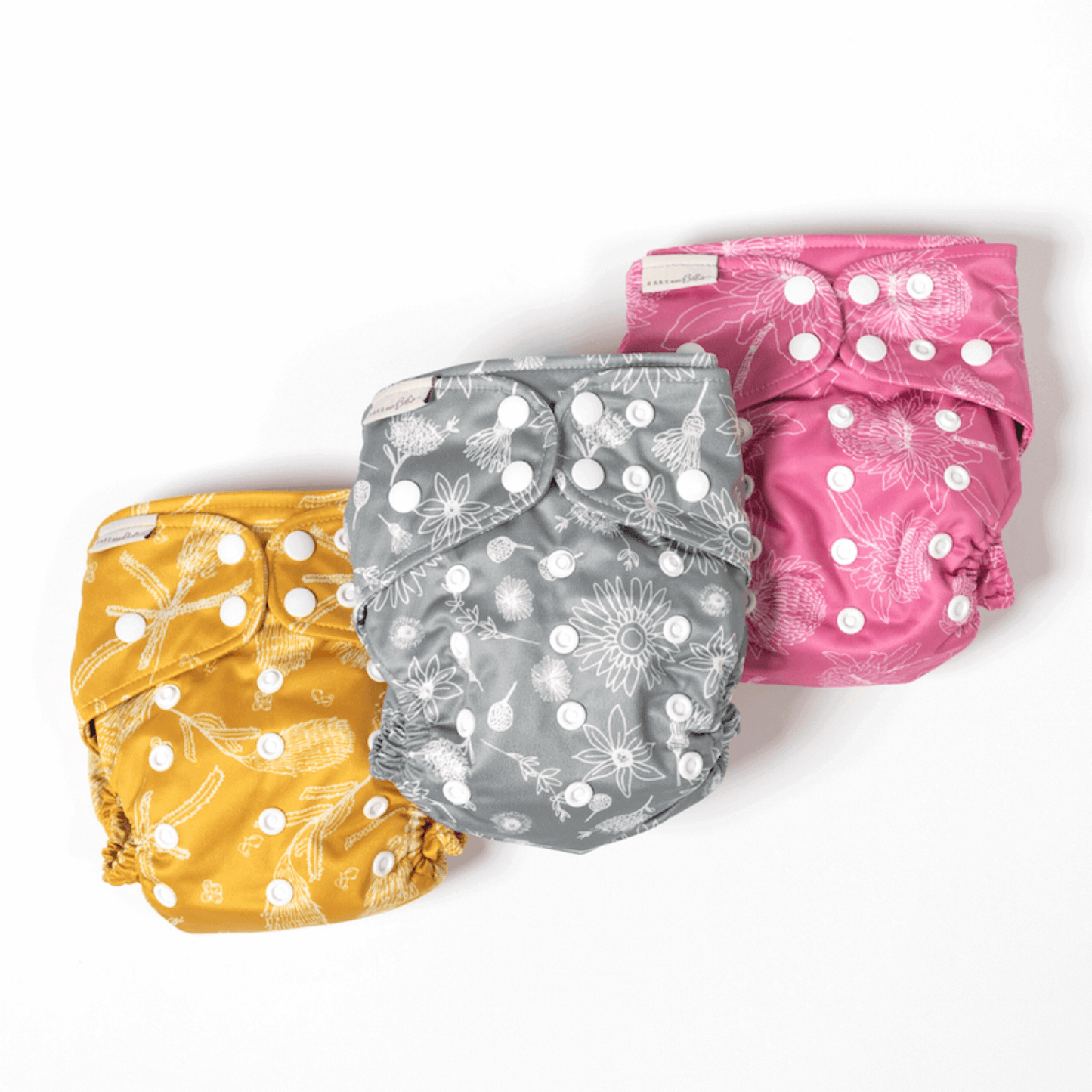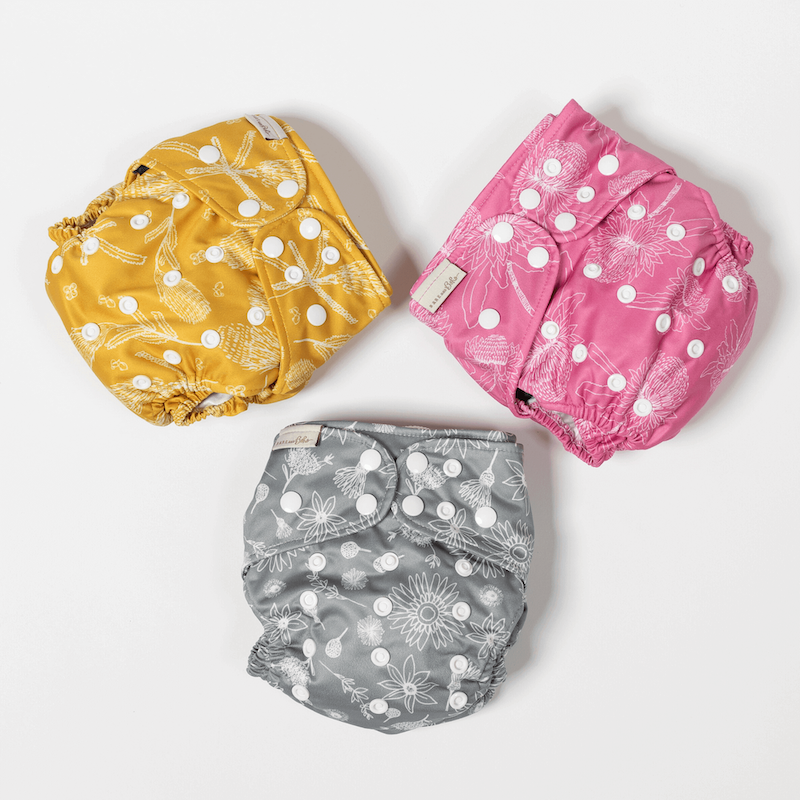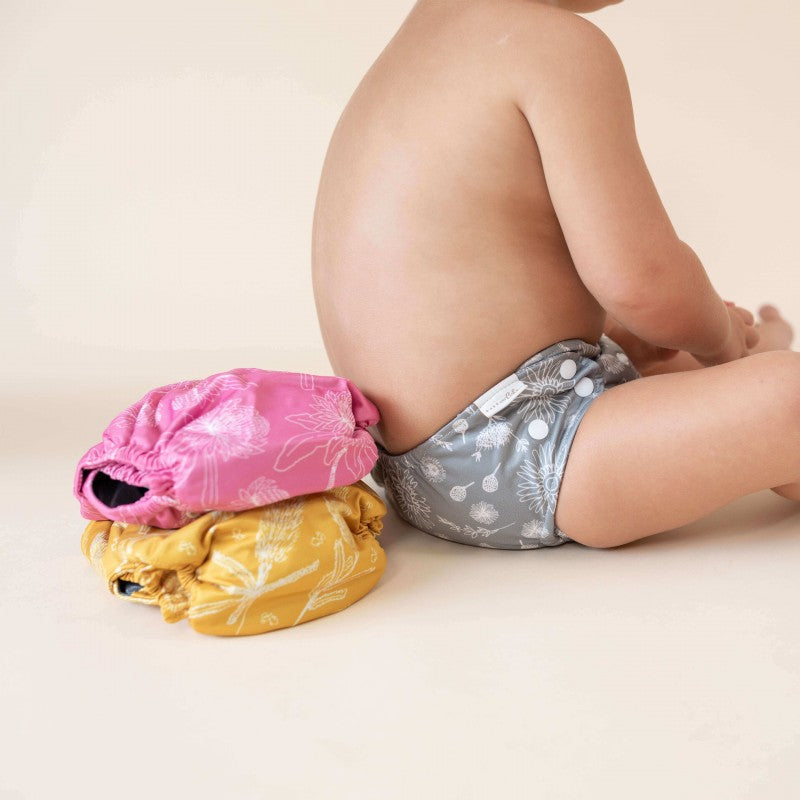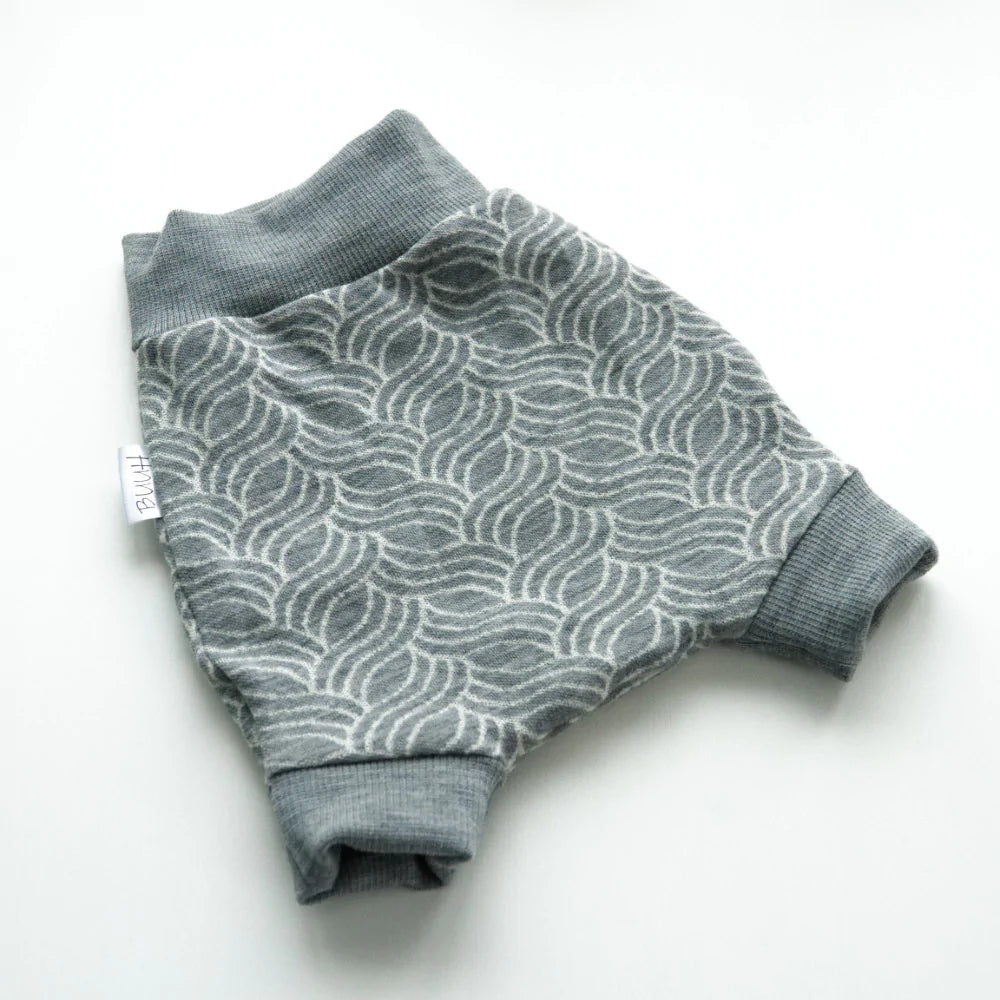 Want LESS laundry?
A wool cover over a flat or fitted nappy could be the answer.
Wool is treated with lanolin (natural sheep wax) which makes it water resistant and anti-microbial.
The best bit is you only need to hand-wash it ONCE A MONTH or if it gets poo on it.
Check out our lanolin for instructions and all the gorgeous, temperature regulating, natural wool nappy covers here.